Real Estate Developer Insurance
Protection from the first foundation to the last fixture.
Real estate developer insurance to secure your business and assets.
As a real estate developer, your business is exposed to liability at every step of the process. From buying the land to building on your property to selling the units, there's always a moment when something could go wrong. With all of these unique risk factors, it's important to have the right coverage in place to keep your developments on track.
Real estate developers need professional liability insurance coverage.
With so many different hands involved in the development process, professional liability insurance is essential coverage for any real estate developer insurance program. This coverage offers protection for damages caused by wrongful acts, including errors, omissions, or negligence committed during any stage of development operations. One mistake can leave you liable and dealing with a lawsuit, so make sure you have the right protection.
The building stage of development needs special insurance.
An early stage of developing real estate involves building on your land. Any structures you build are at risk of damage caused by fire, wind, theft, or vandalism. For this, builders risk insurance is essential. It'll cover any structures, materials, or equipment for the buildings. However, builders risk insurance does have some common exclusions, like earthquake, flood, and employee theft. Therefore, you'll need to look into additional coverage if those are a concern for your development business.
What about when your buildings are done?
Once construction has finished and your buildings are ready to be sold,  they're no longer covered by your builders risk policy. However, your buildings are still vulnerable to the same damages as before. A vacant building policy provides the same or similar protection. For theft, it is important to note that you'll want to have an active security system on your buildings to provide complete coverage. Also, if you intend to stage your units while selling them, you'll want to include any furnishings under that policy as well.
Consider owner-controlled insurance programs (OCIPs).
An owner-controlled insurance program, also known as wrap-up insurance, has the potential to provide increased protection for the owner of the real estate development business. With this program, the owner is responsible for buying the insurance for all those involved in the development, including contractors and subcontractors. The owners purchase general liability, workers' compensation, and professional liability insurance policies, along with any others needed for the project. An OCIP offers several benefits for protection and cost-saving, such as broader coverage and potential discounts for a high volume of policy purchases.
The business side of real estate development.
No matter the number of development projects your business is working on, there are some basic coverages you'll want to consider. Workers' compensation insurance is a good policy to have. While that may usually be covered by your subcontractors, you can't trust that the coverage is entirely up to date. Having your own policy can protect you from any gaps in theirs. Another insurance solution real estate developers should have is property manager insurance, which can help protect you after the development is finished, especially if you're using your property as a rented or leased building with tenants.
As a real estate developer, you face many unique and challenging risks, which is why you need the right real estate developer insurance for your business. Contact us today to find out how specialized coverage can help protect you.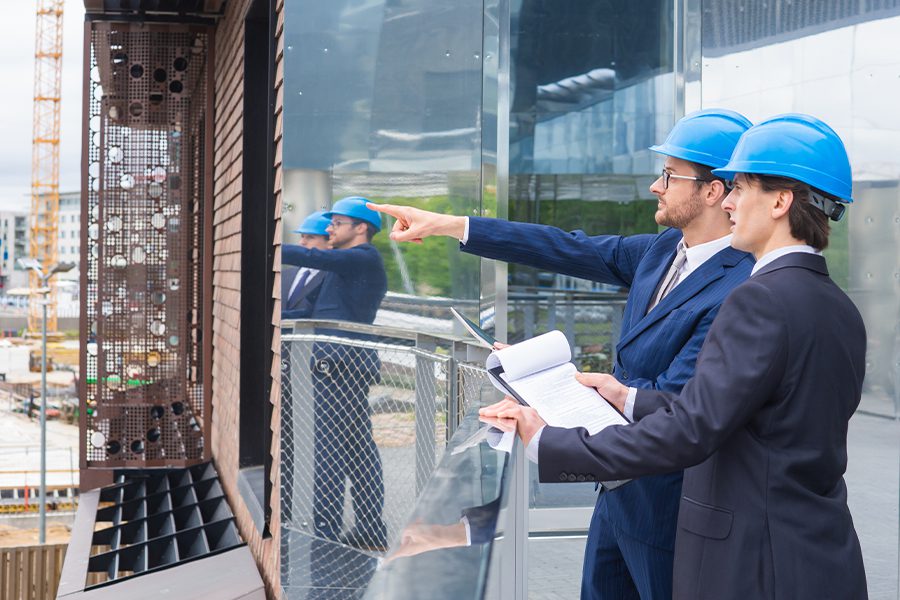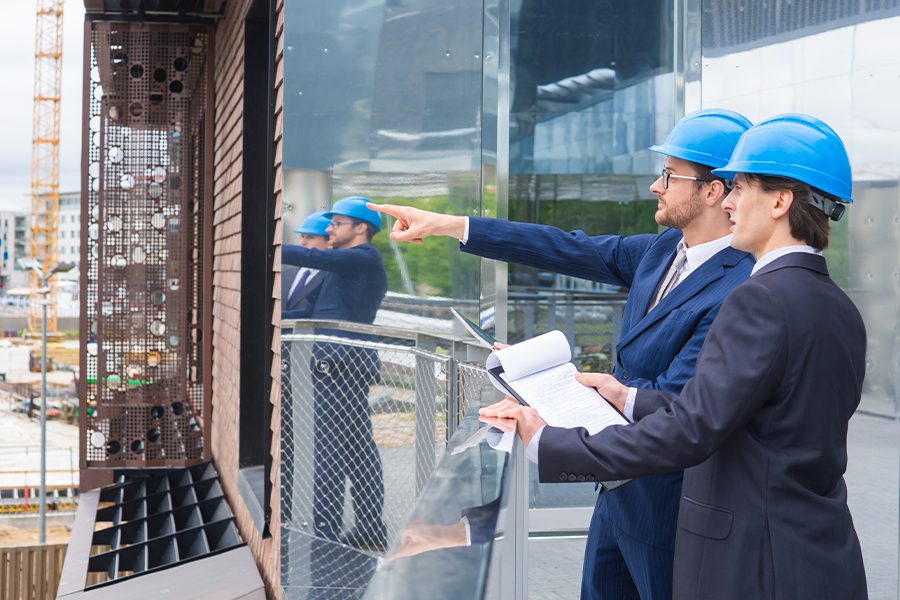 Get Started Today
As an independent agency, we are here to help you find the right Real Estate Developer Insurance coverage.
Get a Quote
  Real Estate Developer Insurance Quote Request
As an independent agency, we are here to help you find the right coverage.
Get a Quote
It only takes a minute to get started.
Fill out the form; we'll be in touch.

Review options with an agent.

Get the coverage you need.
Would you rather discuss this in-person? Get in touch with an agent today!